Frequently Asked Questions
Question 1: How to distinguish genuine leather and fake leather?
Answer: A magnifying glass is seen between the wrinkles of natural skin, it is real crocodile skin. If it is a calfskin stereotypes to create crocodile skin folds, there will be no natural wrinkles in the middle of the skin folds, because it is a printed print.
Question 2: How to preserve crocodile skin?
Answer: Crocodile skin storage is simpler than that of cow skin, because it is the type of bone skin so it has high abrasion resistance, has a three-dimensional muscle fiber structure so it is less elastic. Use crocodile skin just avoid sunlight on the skin because it is easy to discolor the skin, avoid the wet because it is easy to lose the shine of the skin. Do not use water, benzene or other cleaning agents to clean, only use a soft cloth and special wax. Avoid direct contact with chemicals, sweat and hot air. Lumbar spine can be broken if you bend the crocodile dorsal scales. In the case of crocodile skin products lost gloss, need to put in a dry, beaten, the skin will be beautiful again.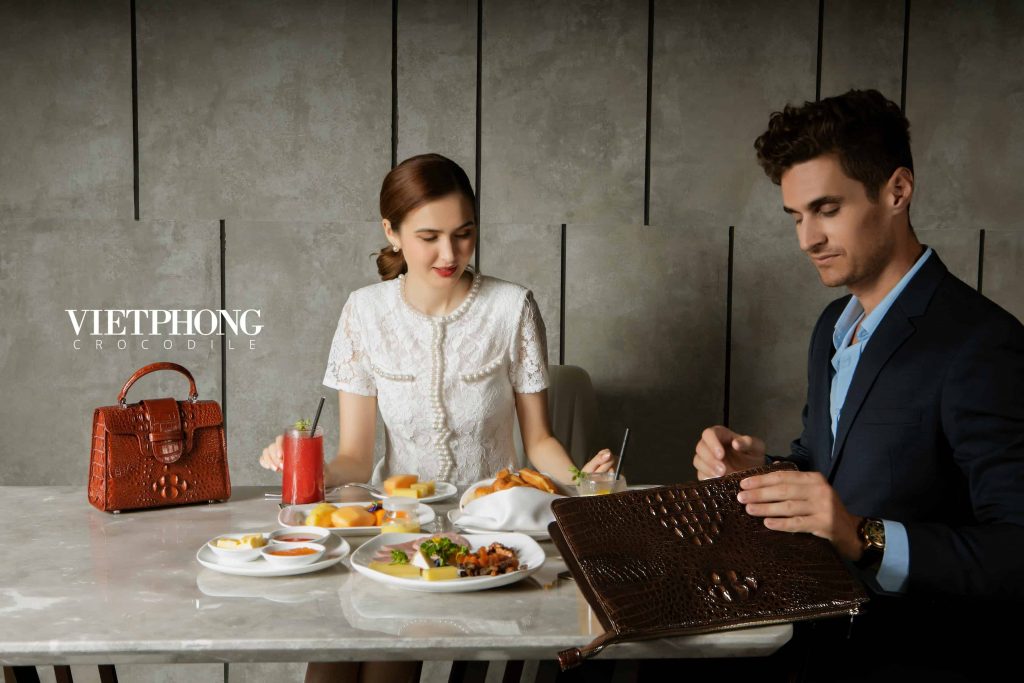 Question 3: Can crocodile leather products made at the company be exported to foreign countries?
Answer: The company has been certified and licensed by CITES (International Convention on Trade in wild animals and plants) and licensed export of crocodile products (since 2002).